As an Amazon Associate and affiliate with other third parties, Survival Gear for Sale earn from qualifying purchases and display advertisements.
How to Make A Face Mask Lanyard with Beads, Ribbon, Snaps, and Paracord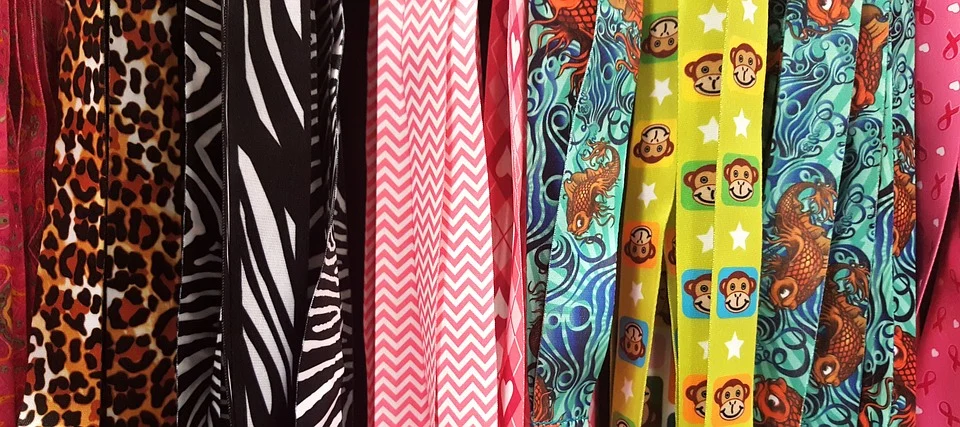 Mask lanyard is becoming a trend today. Many are attaching lanyards made from different materials to their mask for easier access and making it look more appealing. These mask lanyards can be bought online, but if you love DIYs, you can come up with your very own mask lanyard. You just need to decide on what material to use, design and color, and you're good to go. Here are some ideas that you can try with your mask lanyards.  
How to Make A Face Mask Lanyard with Beads?
Materials:
Jewelry cord
Scissors
Your preferred beads
Lobster claw clasps
Once you have gathered all the needed materials, you can start by measuring the length of the jewelry cord. No need for a tape measure. You can simply put the cord around the neck and decide how long you want the lanyard to be. Most people prefer it just around the mid-chest. Cut the cord according to your preferred length.
Get one of the lobster claw clasps and tie it on one end.
Next step is to put the beads on the cord. This is the fun part since you can choose whatever design you want for your lanyard.
Lastly, tie the remaining lobster claw clasps on the other end. You can now attach your mask lanyard with beads on your mask's ear loops.
How to Make A Face Mask Lanyard with Ribbon and Snaps
Materials
Preferred ribbon
Scissors
Kam snaps
Decide how long you want your mask lanyard to be and cut the ribbon according to your desired length. You can use any ribbon that you like, it can be plain colored or colorful or with designs.
Place the Kam snaps on both ends of the ribbon and attach the mask lanyard to your face mask.
How to Make Mask Lanyard with Paracord?
Materials
Paracord
Cord lock
2 Lobster claw clasps
Scissors
Cut the paracord according to your desired length. You may use a ruler or just simply put the paracord along your neck and decide how long you want your lanyard to be.
Put the lobster claw on each end of the paracord. Keep it in place by tying a knot on each end.
Fold the paracord in the middle and insert the cord lock on the folded end of the paracord.
Attach the lanyard with paracord on the ear loops of your mask. The cord lock can be adjusted on your desired fit.