As an Amazon Associate and affiliate with other third parties, Survival Gear for Sale earn from qualifying purchases and display advertisements.
Best Fitting N95 Masks
The most sought after masks amidst the coronavirus outbreak are the N95 masks. It's been declared to be the most appropriate and effective to keep us safe fro being contaminated by airborne particles.
There is just one strict guideline that should be followed. In using an N95 mask, it is very important to make sure it fits your face properly and you are wearing it correctly. If this is not applied, it will allow unfiltered air in and won't protect you.
These are the only masks that have been tested and shown to filter out 95% of particulate matter because they a higher filtering efficiency and are made to have a better fit than conventional face masks. 
They typically come in a contour cup design, have an adjustable nose piece and they have at least two elastic straps that go around the head, one above the ears and one below ensure of its security.
Watch this video to guide you on how to be able to fit and properly wear your N95 mask.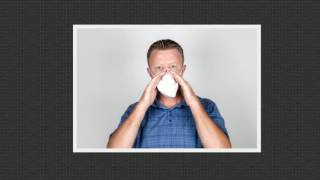 Here are the Top 3 Best Fitting N95 Masks
This NIOSH Approved: N95 mask from 3M comes from the Aura Series. It's uniquely designed that has a flat-fold design instead of a cup design usually found in 3M N95 masks.
It's also FDA Cleared for use as a surgical mask for health workers and it's also fluid resistant and disposable, has an embossed top panel helps reduce eyewear fogging, the sculpted top panel allows more room for eyewear, and an innovative chin tab for ease of positioning, donning, adjustment of this mask.
This health care N95 particulate respirator has a comfortable inner material and helps provide respiratory protection against certain airborne particles. They are individually packaged in a flat fold design that will allows convenient storage prior to use.
This health care respirator is designed to help provide respiratory protection for the wearer. The 3M proprietary filter media is designed for ease of breathing.
It also comes with soft nose foam and smooth inner materials that feel s.comfortable against the skin. It gives the right fit due to its Unique, three-panel design that fits a wide range of face shapes.
It's best used under these applications: Operating Rooms, Clinics, TB Wards, Patient Care, Labor and Delivery, Infection Control Practices, Laboratory, emergency or pandemic preparedness planning, and stockpiling.
If it's been recommended for health workers who are the front liners in helping with the care for patients then this mask is very safe for us to use to protect ourselves.
Pros:
Good quality
It meets the requirement for medical use
The price is reasonable.
Easy to use, convenient, and affordable
It has a secure seal innovative chin tab designed for ease of positioning
It comes  in a three panel design fits a wide range of face shapes and sizes
It's compatible with a variety of eyewear 
Has a sculpted top panel that helps conform to the nose and eye contours of the face allowing more room for eyewear
The comfortable inner materials help provide respiratory protection against certain airborne particles
Cons:
No negative reviews so far
Where to buy:
One of the N95 mask with a Comfortable Fit that's lightweight, effective, comfortable and hygienic respiratory protection against dust. Another N95 foldable type that's convenient to store and carry.
Another factor of this good mask is it's NIOSH approved and has10pcs N95 standard dust mask that efficiently filters 95% of airborne particles free of oil, protection against fine dust, solid and liquid particles, against pm 2.5 air pollution, smog, smoke, suitable for home and professional use, indoor or outdoor use.
It has a custom-fit design which is can be adapted to any face shape, even when used with other personal protective equipment, such as glasses, safety helmets, hard hats, ear muffs or goggles.
Its soft nose clip and two adjustable elastic head straps create a secure seal for maximum protection for the wearer. Another good feature is, it has 4-layer filter material gives effective filtration with low breathing resistance for consistent high-quality performance.
Lastly, its exhaust valve allows easy breathing, reduces heat, moisture and fogging build-up inside, and improves comfort in hot humid environments as well.
Pros:
It makes a big difference in comfort and safety
You will be able to breathe well even in longer hours
It makes breathing is easier due to the side 
Very good quality
Comfortable to wear
Straps are adjustable
They fit great 
It has foam around the nose for comfort
It keeps glasses from fogging up
Worth the money
Cons:
The lower band does get in the way occasionally but not a major issue at all
There is a weird smell at first but it goes away after
Where to buy:
The last on our list is another fold-flat design type of n95  face mask that can protect again at least 95 percent filtration efficiency solid and liquid aerosols. A fold-flat design makes it easy to put into the pocket and won't be out of shape at any time.
This disposable respirator has a cool breathing exhalation valve that will keep the moisture in the mask down and reduce fogging build up inside, and easier to breathe. There will be No sore lungs, headaches and congested sinuses in donning this mask.
The other notable features are its adjustable and flexible disposable mask nose clip that helps provide a custom fit and secure seal, full foam flange that eliminates pressure points for the needed comfort, and two elastic cloth straps keep you comfortable.
Pros:
If the mask is properly worn, it gives a reasonably tight seal
This one has a foam flange that fits around the nose that's supposed to improve comfort and it helps give a better seal
It's made of a comfortable, cool, nonwoven fabric
It has qood quality elastic bands which are bonded not only stapled to the mask
Its valve greatly improves comfort in use and reduces fogging of eyewear
They are thicker than the single-use N95 mask
The filter is better and it fits better because the metal strip is thick enough to stay the way you want it
You'll love its nose clip and lighter weight and better airflow
Works well for lots of different face sizes and shapes and extra-durable too
These masks get a nice, and snug fit on the face
Great for particle protection 
Cons:
Some think the mask fits me so high on the nose
Where to buy:
After Thoughts
It would always be best to choose an N95 mask with a comfort fit which is very essential in being comfortable in donning a mask.
This is a time that we need extra precaution and wearing an N95 mask that gives us the best fit will lessen our burden in dealing with the hazardous viruses in the air.
The coronavirus has spread to different countries and we should be more cautious, vigilant, and equipped with the best fitting N95 masks.
We should all continue to monitor the pandemic closely, but right now is the time to store on N95 masks.