Best Kids Outdoor Playhouse for 4 to 10 years old (with Reviews)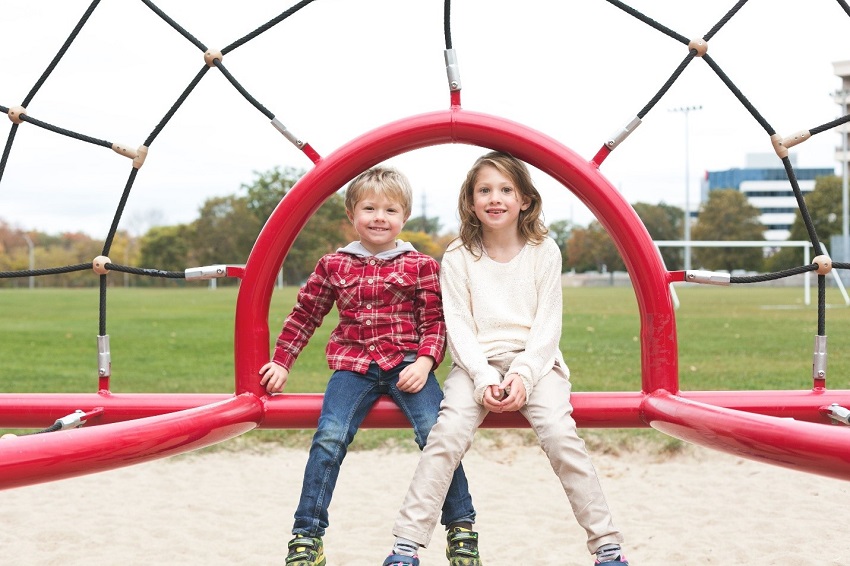 If there's one toy every kid should have, it's an outdoor playhouse. The joy and wonderful moments it can give it simply priceless!
Almost all adults will always look back and remember their own playhouse while growing up.  Those childhood memories are never complete without a playhouse!
Like the changing times, the outdoor playhouses evolved to become even better and with an array of exciting new features. 
There are more choices now that are more age-appropriate for kids. But one thing is constant, playhouses will continue to help build and shape kids in their physical, social, emotional skills and development!
Let's start and take a look at these wonderful options that will bring those precious sparkle in every kid's eyes. That smiles and laughter that will linger on their lips in awe, and memories that will be created that will be kept in their hearts forever!
Review for the Best Outdoor Playhouse for 4 year old
This open pavilion-style is so apt and fitting for a 4-year-old. They are still in that vulnerable age that needs to be looked after for. This refreshing playhouse includes:  kids kitchen, a grill with a sink, and a swivel faucet. Kids can have a pretend play of grilling their favorite food! There is also a sand and water play area that has a lot of added features like a splish-splash water fun adventure. Kids can have their realistic play of eating and dining using the snack table. They have a dish set to use too. An outside play for pretend play of selling in a lemonade or juice-food stand. There are a lot of interactive and role-playing activities that can be done in this spacious outdoor playhouse that kids can really enjoy!
What people love about this outdoor playhouse:
•
Very easy to put together
•
Efficient design because kids can go in and out of it to play
•
The canopy roofing is very good especially during summertime
•
Has an excellent height and multiple kids can play
•
Great open concept that kids can be seen while playing
There are two things to check though: Check if the drainage is working properly, and check if all screws are complete. This is to avoid delay in the assembly.
Review for the Best Outdoor Playhouse for 5 year old
This outdoor playhouse is spacious and you can add little tables, chairs, or furniture. Very suited for a 5-year-old who is active and playful. This playhouse is recommended from ages 3-12! It can be used by a 5-year-old for a longer time. It's brightly colored, made from non-toxic materials. Made from heavy-duty plastic that is water-resistant and warp-resistant. Guaranteed durable and it won't easily chip, scratch, or dent! This awesome playhouse features:  blue- shingled roof, red window, and door accents, and multi-colored flowers scattered in a garden effect.
To top that, it also has 2 half-doors that are fully functional, it has curved edges at the top of the door. It is safe for kids to climb. There are four windows that open like shutters, with rounded edges so little fingers are safe from getting trapped or hurt.
What people love about this outdoor playhouse:
•
Can be used both indoor and outdoor
There is one feedback that says it's a bit smaller. But it depends on how one sees what spacious it. It has a dimension of 4.27' x 3.48'.
Review for the Best Outdoor Playhouse for 6 year old
For a very active 6-year-old, this outdoor playset will be a very good variation for super outdoor fun. At this age, they like playing with other kids a lot.  It's made from premium preserved Southern yellow pine that is built to last. There are a lot of exciting features that include: a swing set, a trapeze ring, monkey bar that is textured coated, a climbing tower that has a roomy play platform, a 5 feet high porch, a built in sandbox under the platform, a 10-foot wave slide, a rock-climbing wall, and a ladder that have powder-coated dowels for safety grips. It is a multi-activity playset that will keep the kids very busy and happy for hours. This is also a very good investment because the kids can use it for many years to come.
What people love about this outdoor playhouse:
•
It's well-crafted and built
There are two issues raised with regards to this playset. One wished the swings to be more spaced out. The other one is the assembly is not easy. You can do it with another person or have it professionally installed.
Review for the Best Outdoor Playhouse for 7 year old
A 7 –year-old kid has a school life and at the same time into playtime. They start to bond and to be with their friends. One can have a best friend now and can start have a hobby like drawing, sketching or dancing. This outdoor is just perfect for it offers a lot of space to do a lot of activities even doing homework. It has a nice space in the front for an afternoon get- together and a big inside for multi-activities too.
The BillyOh is a traditional single storey playhouse that is made from graded European softwood. It has a strong tongue and groove construction namely: with tongue & groove floor, tongue & groove roof, and sand felt for roofing for weather protection. It has four windows too that are working It comes with a four-feet fence too.
What people love about this outdoor playhouse:
•
Can be assembled by one person within 6 hours
•
Easy to construct and assemble
•
It's large and low-maintenance
•
Panels are pre-treated and glazed
This playhouse looks promising. There is only 1 review so far and it doesn't have any negative review yet.
Review for the Best Outdoor Playhouse for 8 year old
An 8 year-old might want a combination of an outdoor playhouse with amenities for variety. There is a place to hang-out and at the same time have some outdoor active play. Then this wooden playhouse is ideal for them! It has a Tower, Slide, 2 Swings, a balcony platform, monkey Bars, and a ladder with professional grade climbing stones. Ground anchors are supplied for security and safety. It's made from pressure treated wood that is easy to maintain and it's long lasting. This playhouse comes with a ten year warranty. It's a durable playhouse that has an age recommendation from 3-14 years old.
What people love about this outdoor playhouse:
•
A fabulous non-intrusive climbing frame.
•
It is extremely well built and strong
•
Good price and great quality
•
Beautiful playhouse for the kids. 
•
Really sturdy, and well made
•
Have chunky climbing slats.
It will take two people to assemble and they need to be good in DIY assembly. Another point is they would be happy if the parts have pre-drilled holes.
Review for the Best Outdoor Playhouse for 9 year old
A 9 year old will truly be thankful for this Cape Cod Playhouse that has great architectural appeal with traditional dormers. Made from solid and manufactured wood. It comes as a panelized kit, which means it is prefabbed and ready to be constructed. A realistic- looking house with traditional dormers in them. The package includes: 2 Sets of Shutters and 2 flower boxes, and both adult and child Dutch doors, floor kit, windows, and flower boxes. It also has a fenced little porch area. Truly a work of art that older and bigger kids will enjoy staying in! It offers a good place for those wonderful afternoons, weekends, and summer vacations to just chill and hang-out to.
What people love about this outdoor playhouse:
•
This house is absolutely adorable and well-made. 
•
Fairly easy to assemble
•
Comes with a little porch with fence
•
Comes with a flooring kit
The shingles of the roof are not included though. You have to buy it separately. It also needs a good foundation, so you will be needing materials to do so.
Review for the Best Outdoor Playhouse for 10 year old
This large outdoor playhouse measuring 9.17' x 8.75' is a very good investment for kids from 2 to 13 years and up. It is very suited for a 10-year-old for it offers so much space and it has a second floor. Made from solid and manufactured wood, it can also be used as a vacation house. It's primarily designed for children to have a safe haven to play in. 
It features four functional windows, and hutch doors, flower boxes, and it has a nice flooring and roofing that have cedar shingles. It's a very durable and luxurious playhouse that is mildew, rot, and insect resistant. You can install hot and cold water plus electricity in it! 
What people love about this outdoor playhouse:
•
Made from Western red cedar wood
There is only one review and it's favorable. This playhouse is expensive but it's worth every penny.
Outdoor playhouses are here to stay. They have so many benefits for growing children. It fosters social development for them, teaches them to be responsible, it improves their well-being, teaches them about our world, and it offers them their own space under the sun that prepares them for the future!
An outdoor playhouse is the perfect training ground for kids to become well-rounded and happy people!