Outdoor Playhouse Education (Kids Learn and Play with loads of fun!)
One of the most reminisced part of a person's life is childhood.  One can never tire remembering those fun-filled days. It can be retold over and over again!
Spending those days outdoor contributed a lot for who and what they are today. Having a child outdoor playhouse is almost all the kids' fondest memory of growing up. An outdoor playhouse helped them in more ways than one.
It might just seem to be a toy, or a hideout but an outdoor playhouse has a lot of educational benefits attached to it.
Outdoor playhouses play a big role in the educational development of children. It is a training ground to know their self-worth and discover what this world is all about. It's a fun learning place education wise. Let's find out all the wonderful learning an outdoor playhouse has to offer.
•
Self-development
- Being out and about offers a child to early education that is relative to life. They can learn language and how to communicate. The kids can start talking, learning new words and attempting sentence formation. They can see the trees, plants, birds, flowers, and living things around them. A lot can be learned about science through being under the sun and feeling the fresh air around. They can feel the coldness or hotness outside. They get to know the weather. All their five senses will come into play. There is also math with numbers and counting being used. Their sense of smell when the flowers are in bloom. Their sense of hearing. They will hear the birds chirping, the dogs barking, the screams, shouts, and laughter of their playmates.    
•
Physical Development
- Having the sense of freedom and sense of self while outdoor will not confine their movements. Strength, endurance, and agility are built. Children become stronger and healthier through physical outdoor activities. They get enough sunshine, fresh air, and they sweat and perspire for better blood circulation and for toxins removal. They can discover their physical capabilities such as: how fast can he/she can run, how high can she/ he jumps, how high can he/she swing, and a lot more things imaginable.
•
Social Development
– The value of coexisting with others can be formed during these years. Another positive thing is the sense of belonging when interacting with other kids. It is here that group activities can be enjoyed. The communication between kids is a tool for language development. Kids can learn to be pro-active and what teamwork is. A study showed that emotionally sound adults experienced healthy and enjoyable interaction in childhood. An outdoor playhouse is a safe place for fun-filled activities such as connecting with other kids.
•
Being Responsible
– It is said that children from 2-7 years old try to copy, emulate, adopt, and act on what they see from the adults. In this aspect, they learn the essence of responsibility. They do some role playing and imaginative play. This is where they clean the outdoor playhouse. Being responsible in sweeping, cleaning, wiping, and keeping the place in order. They emulate also almost everything they see from their parents like cooking, washing the dishes, ironing, grilling, gardening, and other household chores.  
•
Gaining Confidence
- The self -esteem of the children and confidence can be developed here. Being in an outdoor playhouse can give them the sense of self-worth. There are things that they can do on their own now. They gain the confidence in trying new things, knowing and pushing their limits. The discovery of the infinite possibilities that can be achieved and done. Exploration and experimenting with what work for them well. When left alone in an outdoor playhouse their self-confidence increases from experiences gained in active play.
•
Problem Solving
- Children can encounter problems while playing. Learning to resolve conflicts on their own makes them more independent. Trouble shooting can be learned too from problems arising while playing. The rope got twisted, and it can be figured out, and solved on the spot through trouble shooting. Petty things like the rubber mats are not in place. Kids can solve it by putting back into place.  
•
Decision Making
- If there is another education benefit an outdoor playhouse can give is good judgement. Parents can teach their kids that decisions should be good for oneself and for others. While playing in an outdoor playhouse can give them the free rein to decide for themselves. They will decide what to do first, what book to read, how to fix the playhouse, and other things they need to decide on. Parents should guide their children and let them realize that wrong decisions can happen but what is important is that you will learn from them.
•
Creativity Skills
- Playing and studying can be so much fun. Homework can be done in the outdoor playhouse. It's has a more relaxed ambience and feel to it. It can be an after-school study area. There can be creative growth in activities like painting, drawing, craft making, coloring, and even an active role playing. Comfortable tables and chairs can be placed. There can also be a chalkboard, activity corner, sketch pads, or painting canvass to enhance creativity.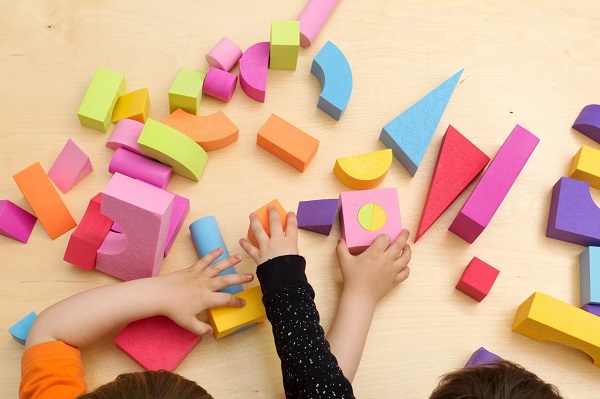 Being an influential factor for every child's development, here are some more questions regarding its educational benefits.
How can the outdoor playhouse for kids' designs be educational?
The design can be an important aspect in any child's faster learning. It aids the child to learn about himself/ herself, others, and the environment. The design should provide adequate and appropriate spaces for fun and learning. It should be a balance place for learning, and enjoyable playtime. The design should be child friendly, so they can explore, be free, and will not feel constrained, or restricted.
Here are some outdoor playhouses that aids the kids in learning and that are very educational.
These playhouses makes playing and learning go hand-in-hand. They teaches the kids a lot of values and training that will be very beneficial to them.
Starting them young to be conscious of the environment is one of them.
This Little Tikes outdoor playhouse is teaching the kids to be conscious of recycling and the environment. As the name tells it, it's a Go green little tikes playhouse that offers multiple activities that involves recycling bins, a planting box and a roof designed with a solar panel.
The kids also have a pump sink and rain barrel that will teach them about saving water. These types of little tikes playhouses encourage the kids to be aware of the environment.
There is more, this playhouse has LED lights powered by solar energy. It also includes accessories like a shovel, rake and a watering can.
Toddlers and preschoolers alike will have endless hours of imaginative play in their new, educational outdoor playhouse
There is another little tikes outdoor playhouse that teaches the kids to be more imaginative.
It promotes physical and as well as social play to kids.
Let the kids build this playhouse their way! Let them create their very own playhouse with Little Tikes Build-a-House! The kids can customize and have a freehand the look of the house with interchangeable panels and easy-to-use tools. They can build it, take it apart, and rebuild it to create endless variations!
This little tikes outdoor play structure is very unique and one of a kind. It's a little tikes playhouse that is brightly colored and has interchangeable panels too. The parents could build the frame and roof and from there on, the kids can design and do it their own way!
On top of that it includes 25 plus panels that are customizable, accessories, a drill and screwdriver that are all kid friendly.
Grab this little tikes outdoor playhouse for your kids mental nourishment and social adaptability skills.
An outdoor playhouse with swing will promote active play for the kids. It can help build their strength, resistance and muscles. This Little Tikes outdoor swing equipped playhouse will help them achieve that.
This Little tikes swing with a lookout tree with steering wheel encourages role play activity.
It has a climbing wall on its back side plus another one ij the tree frame. Comes with molded handle for added safety for the kids. This little tikes outdoor has a slide too! This playhouse has a climber that can accommodate up to four kids. The kids should weigh up to 81 kilos only. It's a must that this little tikes outdoor playhouse to be anchored to the ground to ensure safety.
The Tree House Swing Set is designed for long hours of backyard fun. It also encourages active play while building a child's imagination!
Are there playhouse plans that are easily available?
Any kids outdoor playhouse is a miniature version of a bigger architecture, like a house, castle, fort, and cottage. If you decide to build one as a DIY project, it's better to have a plan. Yes, there are a lot of outdoor playhouse plans available online and they are free. There are also outdoor playhouse plans for sale online.  This can be educational both for the parents and the children. They can work hand by hand together in building this outdoor playhouse project.
It will be good hands on learning experience because it will be built from scratch. An educational way to learn to build and customize your own outdoor playhouse.
Turn your backyard into a cool get away with your own creatively built outdoor playhouse!
Check these wonderful outdoor playhouse plans available online. They will be of wonderful help if you decided to build your kid/kids outdoor playhouse.
Are there outdoor playhouses with great architecture?
Yes, there are a lot of great architectural milestones for outdoor playhouses. A lot of inspiration can be drawn from them. Build your own outdoor playhouse and let your creativity and imagination come alive. An outdoor playhouse can be considered a piece of art too. They are conceptualized, designed, and built with so much effort, skill, and creativity. Masterpieces can be created with sheer determination and dedication you put into it.
Take a look to some of these beautiful outdoor playhouses and start imagining your kids' dream outdoor playhouse!
Is there a DIY outdoor playhouse that kids can build?
Yes, there is one available in the market. This DIY outdoor playhouse challenges the children to be creative, to be logical, and put their designing skills into practice.
The parents can build the frame and roof but it will be kids who will do the rest. It comes with interchangeable panels and accessories that kids can build their customized outdoor playhouse. Comes with drill and screwdrivers made for kids.
The best feature of this build your own outdoor playhouse is they can build, remove it and rebuild it again. They will enjoy the countless variations that they can make out of it. A good educational tool to learn how to use tools, how to design, how to customized, and how to decide.
Some parents would want to go the extra mile and an extra step higher by building their kid a playhouse. If you would want to do a DIY playhouse project but don't know how to start it; here's a guide for you!
How to build a playhouse
A lot of creative parents have a lot of ideas in building a playhouse. There are actually a lot of materials you could use. It can be a playhouse out of PVC pipes, fabric/ cloth, tarpaulin cloth and wood.
The best material to use to build a playhouse is definitely wood. This would ensure the outdoor playhouse safety. And it's also the most popular and widely used in any DIY outdoor playhouse.
The very first thing is to decide and plan to what kind of playhouse you will be building. Will it be a big outdoor playhouse? Maybe an outside dollhouse playhouse? How about a little cottage playhouse? 
Once set and decided upon your design and theme, measure your backyard and find a spot where the ground is level. Clean the area where you plan to put the wooden playhouse.
Here's the following steps you need to do:
Get all the materials that you will need. A lot of query can be asked in your nearest DIY store. Make sure to write down all materials that you will be needing. The materials that you would be needing will include boards, plywood, screws, decking planks, wood siding, mouldings, shingles and nails for your roof. 
Tools will be needed like a circular saw, a jigsaw, a reciprocating saw, a drill, a level, a framing square, a hammer, a straight edge, a utility knife, and tape measure. Also plexiglass for the windows.
Go to your chosen spot in your backyard and create the base. You will need boards and decking planks here. This is where the playhouse will be sitting on.
Next step is to create the frames of the wall.
Attach these wall frames to the base.
It's time to build the roof.
Finish the side of the walls.
Put shingles on the roof.
Finish the playhouse completely and add the finishing touches like painting the interior and exterior, adding planter boxes and plants and put the furniture and add-ons.
Viola! You have created your kids outside playhouse!
Below are links to provide the detailed steps in building an outdoor playhouse.
Outdoor playhouse serves as the first learning place for any kid. A pre-school kid can learn the basics of life here. Every school-aged kid can experience the joys of playing and being educated at the same time. Playing in an outdoor playhouse is not just taking a break from school but actually it is a school away from the school itself.
Outdoor playhouse is a fun and enjoyable way to learn. There is no pressure or stress, but it gives a long list of educational benefits. Playing outdoor makes children happier, healthier, and smarter.
The concept of an outdoor playhouse will never go out of style. It will withstand technology, time, and any season. May it be an imaginative hideout, safe house, and sanctuary, it will continue to offer its positive influences on each and every child that will continue to patronize and enjoy it.
To sum it all up, here's a quote from Albert Einstein – "Play is the highest form of research".